Benefits of Starting EV Charging Station with EarthonEV

Ready to be a part of the future of sustainable energy? At EarthtronEV, we offer you an opportunity to own an EV charging station with minimum investment and a hassle-free setup.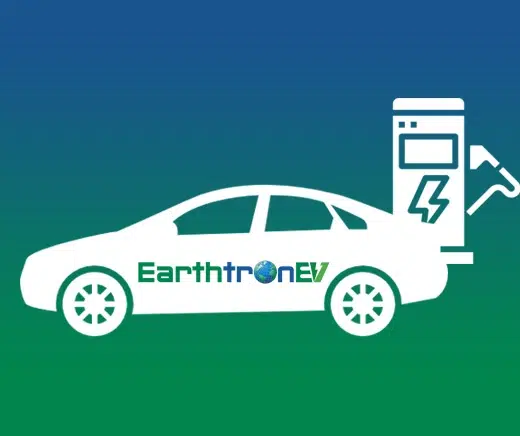 As more and more people turn towards electric vehicles for a cleaner and greener commute, now is the perfect time to join the revolution. Our charging stations are user-friendly and designed to cater to various types of EVs, ensuring that your customers have a seamless experience.
Ready to take the first step towards a sustainable future while making money in the process? Join the EarthtronEV family today and become a pioneer in the EV charging industry!
How Does Our EV Charging Station Process Works?
At EarthtronEV, we will handle the entire EV charging station franchise process for you. From acquiring the land to setting up the charging station, licensing it to the franchisee, and even operating it while providing automated monthly returns, we manage it on your behalf.
Our simple, three-step process ensures you can sit back and relax while we handle the heavy lifting. Here's how it works –
Our team identifies and acquires the ideal location for the charging station, ensuring it's in a high-traffic area with convenient access.
We license the charging station to you, giving you the freedom to run your own business and make a profit.
Our team handle the day-to-day operations of the charging station, including maintenance and customer support, while providing automated monthly returns to you.
Why Partner with EarthtronEV
If you want to invest in a franchise that's truly making a difference in the world, EarthtronEV is here for you. Our mission is to create the largest EV charging network in India, connecting cities and empowering EV owners with anxiety-free intercity travel.
We use smart technology to generate sustainable profits with green energy and install our chargers in the most convenient locations for hassle-free travel.
By choosing to partner with us, you get to enjoy –
Regular Monthly Returns –
With our smart project, you can enjoy consistent and sustainable profits while contributing to a greener future.
We strategically select and install our charging stations in the most convenient and high-traffic locations for intercity travel.
From setup to operation, our seamless process ensures a hassle-free experience for our franchise partners.
We believe in complete transparency and keep you in the loop throughout the setup and management process.
We provide detailed reports of your investment and returns, so you can make informed decisions and track your progress.
Our process is designed to be seamless, allowing you to focus on growing your business and contributing to a greener future.
1. How to apply online for EV charging station dealership?
The process of securing an EV charging station dealership can be complex and time-consuming, so the entire process cannot be conducted online. However, our dealers at Earthtron EV can take over the process on your behalf in a matter of days.
2. What are the benefits of setting up an EarthtronEV charging station franchise?
Earthtron EV provides land for the charging station franchise.
Locations are in already established commercial areas.
Equipment is provided at the best price with complete installation and approval support, making the setup process completely hassle-free.
EarthtronEV covers marketing spend.
There is zero operation expenditure for the franchisee.
Automated billing and settlements are done directly in the franchisee's bank account.
3. Is EarthtronEV EV charging station business profitable?
Electric charging station franchise is profitable in India due to volatile oil prices and high taxes on conventional fuel. This makes EVs more affordable, reliable, and environmentally friendly, increasing their demand. As a result, the demand for charging stations is also growing, creating a lucrative business opportunity in India.
4. What are the EarthtronEV EV charging station eligibility criteria?
The essential eligibility criteria for setting up an EarthtronEV e charging station franchiseinclude the following – 
Possession of relevant certifications issued within the locality.
Availability of sufficient parking space to accommodate vehicles.
Close proximity to a transformer.
Connection to a renewable source of energy in cases where a transformer is not available.
Availability of an initial investment ranging from ₹1-10 lakhs.
5. How to open an EarthtronEV electric vehicle charging station in India?
EarthtronEV will manage the end-to-end process of your EV charging franchise, from commencement to management. For detailed information on our role in this journey, please get in touch with our experts.
6. How do I become a charging station owner?
If you meet the eligibility criteria and wish to become a car charging station franchise owner, all you need to do is get in touch with our experts; we will handle it all for you.
7. Can I buy a charging station and make money?
Because the demand for electric vehicles is on the rise, having a charging station can be a highly profitable business now and in the long run.
8. What is a Vehicle Charging station?
A vehicle charging station is a place to recharge electric or plug-in hybrid vehicles. It has a connector that matches the vehicle's charging port and can be located in public spaces, parking lots, or private residences.
9. What are the three types of EV charging?
The three types of EV charging are –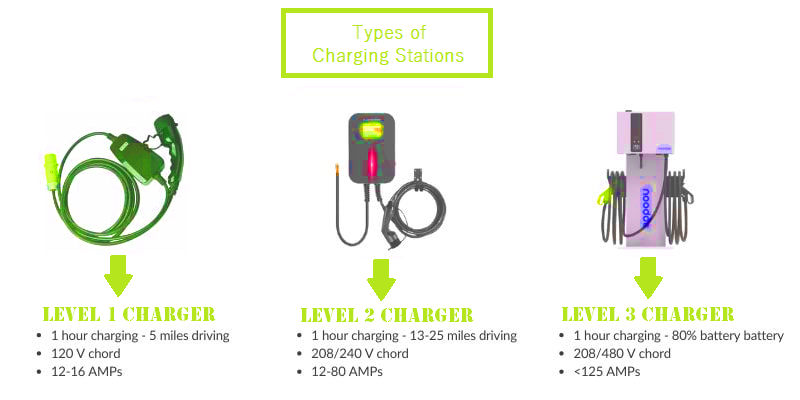 Level 1 (120V) – Uses 120-volt basic charger, slowest method, offers 5 miles range per hour.
Level 2 (240V) – Offers 240-volt AC charging, 3-4 times faster than Trickle charger, commonly used in homes.
DC Fast Charging (480V) – Offers 480-volt DC plug, the fastest and most efficient charging method, providing up to 40 miles range in 10 minutes, but not compatible with all vehicles.
The charging time and speed depend on the charger type and the vehicle's battery capacity.
10. What is the space required for an electric charging station?
The space required for an electric charging station can vary, going as low as 100 sq. ft. Typically, it needs a minimum of a 240-volt outlet and a parking space large enough to accommodate the vehicle being charged. The actual size of the charging station will depend on the specific model and features.
11. What do we need to set up a Charging infrastructure?
Purchase or lease land that can accommodate the charging station(s)
Invest in infrastructure development, including utilities and electrical systems
Negotiate with suppliers for equipment, hire installation teams, and obtain necessary approvals
Allocate the budget for marketing to attract customers to use the charging station(s)
Hire staff to manage the operations of the charging infrastructure
Have accountants to manage financial aspects, including budgeting and bookkeeping.
At EarthtronEV, we can handle it all for you and have your business running in a couple of days. For more details on how we can help, contact us today!