How to Start Your EV Charging Station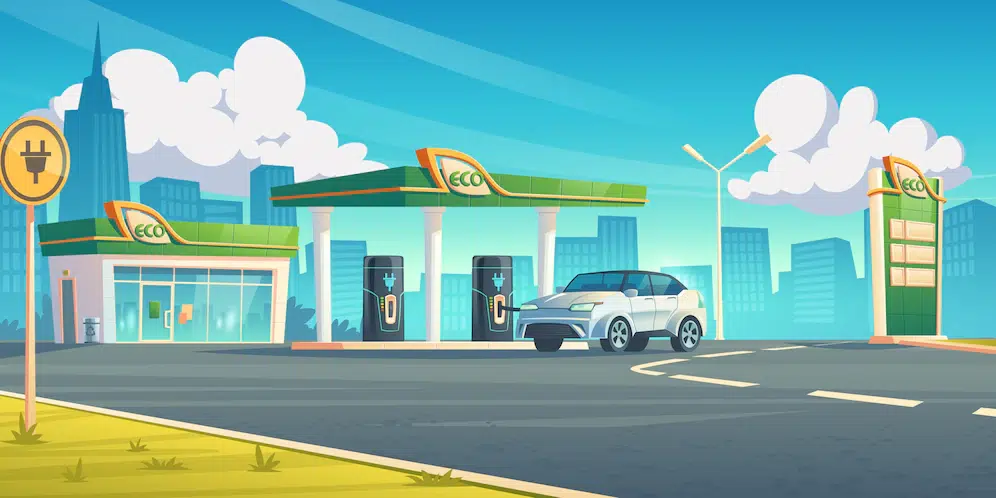 Are you interested in being a part of the growing electric vehicle revolution in India? Are you looking for a business opportunity that has the potential to make a positive impact on the environment and your community? Starting your own EV charging station franchise might be the answer.
In this step-by-step guide, we'll delve into everything you need to know about creating an EV charging station franchise in India – from finding the right location to securing funding and operating successfully. So if you're ready to join the green movement while building a profitable business, read on!
An Introduction to EV Charging Stations
The future of Electric vehicle mobility lies with electric automobiles. Not only are they more environmentally friendly than traditional gas-powered cars, but they're also more efficient and cheaper to operate.
There are a few things you should be aware of if you're interested in opening your own EV charging station business in India. In this guide, we'll walk you through the steps necessary to get started, from choosing a location to obtaining the required permits and licenses. We'll also provide tips on marketing your new business and attracting customers.
Some of the benefits of starting an EV charging station the following:
Unlike other businesses, an EV charging station franchise requires relatively low start-up costs.
The franchisor already handles much of the work required to set up and run an EV charging station franchise. This includes things like site selection, equipment procurement, and marketing support.
When you become a franchisee, you can access the franchisor's established brand name and reputation.
Support from franchisors:
Besides providing you with a turnkey operation, most franchisors will also offer ongoing support to their franchisees.
Step-by-Step Guide to Starting an EV Charging Station
Consider that you wish to get into the electric vehicle (EV) charging station industry in India. The following is a step-by-step manual on how to launch an Indian electric vehicle charging station franchise:
1. Choose a location for your EV charging station. This is important because you'll need to be close to potential customers, like those who live in apartments or office buildings without easy access to parking.
2. Purchase the necessary equipment and materials. This includes the EV charger, cables, connectors, and other essential accessories.
3. Promote your EV charging station to potential customers. You can do this by putting up signs or flyers in nearby businesses or listing your station on online directories.
Suppose you plan to start your own EV charging station. Here's a step-by-step guide on how to get them:
1. Apply for a power connection from your local utility company. This is required to supply electricity to your charging station.

2. Get approval from the Pollution Control Board (PCB). This is to ensure that your charging station complies with environmental regulations.

3. Apply for an Electricity Regulatory Commission (ERC) license. This is required to operate your charging station legally.

4. Once you have the necessary approvals and licenses, you can start setting up your EV charging station franchise!
Finding Locations for Your EV Charging Stations
Suppose you want to start your own EV charging station franchise in India. Here are some tips on how to go about finding places for your EV charging stations:
Look for high-traffic areas: One of the best ways to ensure that your EV charging station gets plenty of use is to locate it in a high-traffic area. This could be a busy street, a shopping mall, or even a residential area with a lot of foot traffic.
A busy street or shopping mall would be ideal if you're aiming at commercial users. However, a quiet residential area might be more suitable for targeting residential users.
Look for existing EV infrastructure:  When searching for potential locations for your EV charging station, it's also worth checking whether there's already an existing EV infrastructure. This could include public charge points or even private home chargers that your customers could use.
Get in touch with local authorities: Once you've identified some potential locations for your EV charging station, it's essential to contact the relevant local authorities (e.g., the municipality) to discuss permissions and zoning requirements. This is especially important if you're planning.
Setting Up and Installing Your Stations
Installing an EV charging station can be daunting, but with our step-by-step guide, you'll be up and running quickly! We'll walk you through finding the right location for your station, obtaining the necessary permits, and installing the equipment.
Marketing and Promotion Strategies
First and foremost, you must have a solid marketing and promotion strategy. Here are a few tips on how to get started:
1. Use social media platforms like Twitter, Facebook, and LinkedIn to create awareness about your business.
2. Leverage the power of word-of-mouth publicity by asking satisfied customers to spread the word about your business.
3. Participate in trade fairs and exhibitions related to the EV industry to generate leads and boost sales.
4. Offer attractive discounts and incentives periodically to drive up service demand.
Starting your EV charging station franchise in India is an exciting and lucrative business opportunity. This step-by-step guide will provide all the information necessary to make informed decisions about setting up your EV charging station in India, from finding a reliable equipment supplier to understanding government regulations and guidelines to marketing strategies for success. With our help, you will surely. Succeed in setting up a successful EV Charging Station Franchise!